EXPLORING THE ROOTS OF FRESHNESS AND FLAVOR
Sub-Zero and Wolf are committed to upholding the highest standards of freshness and flavor. To achieve this, we begin by honoring our farmers.
Join the journey of food and learn the true essence of freshness and the full potential of flavor from seed-to-plate.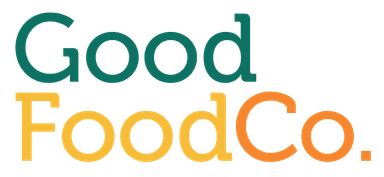 Charlene Tan & Joyce Santos
Good Food Community
Meet Good Food Community, a social enterprise connecting small-scale farmers with consumers. This social enterprise, founded in 2011 by Charlene Tan, prioritizes building a healthier community of farmers & eaters through organic and eco-friendly farming that emphasizes soil health and nutrient density. Operations lead Joyce Santos, a trained chef, transforms farm-fresh produce into delicious culinary creations.

See how Good Food Community continues to build this
Partner Farmers
Chico River Organic Practitioners Organization (CROPO)
Small-scale farmers of Bauko, Mt. Province
In the rugged mountains of Bauko, resilient women farmers overcome adversity to deliver the freshest, most flavorful produce. Scaling steep slopes and braving rushing streams, they carry the bounties of their dedication and hard work.

Explore their triumphs, difficulties, and the journey of bringing food to our tables.
Nurturing Freshness
Cultivating Flavorful Harvests
The foundation of freshness and flavor
Farmers need a vital line of defense for fresh and flavorful produce—crop rain shelters. These protective havens shield crops against nature's unpredictable whims and safeguard the livelihood of dedicated farmers.

Discover how Sub-Zero and Wolf nurtures freshness and flavor by supporting small-scale farmers.
PRESERVING FRESHNESS,
UNLEASHING FLAVOR
The seed-to-plate journey is long, arduous, and often thankless. As the food preservation expert, Sub-Zero refrigeration understands that we honor fresh food by keeping vibrant flavors and nutritional goodness fresher for longer. While Wolf appliances, the cooking expert, strives to unlock the rich flavors of the ingredients you're cooking, ensuring that each dish is a masterpiece to savor.
BE IN THE KNOW
Elevate your culinary journey to extraordinary and stay connected to a world of freshness and flavor with Sub-Zero and Wolf's newsletter.
Copyright Sub-Zero and Wolf Philippines 2023
Follow us on